WHAT IS THE PAN-AFRICAN WEEKEND?
July 18-21, 2019
Celebrating Black Women, Business and Careers, Black Youth and Produced by Face2Face-Africa.
Held in New York City, the Pan-African Weekend is a prestigious annual event that celebrates, connects, and empowers the black diaspora community through networking, dialogue, culture, and much more. The action-packed fest features four major events: the Pan-African Women Forum; the IAAPA Networking Mixer and Business Expo; the F.A.C.E. List Awards gala; and the Closing Jazz Brunch.
While the ESSENCE FESTIVAL is raking in the dollars in the world's largest incarceration capital, we have to wonder why the Pan-African Festival is not getting the press it so richly deserves.
Black Americans are largely the biggest contributors to the American economy with the least return on that investment. In a nation made exorbitantly rich on our backs and with our resources and no credit given for the sacrifices of our ancestors and the sacrifices we continue to make to this day, we are long overdue to claim the narrative and take the reigns of the truth of our own lives.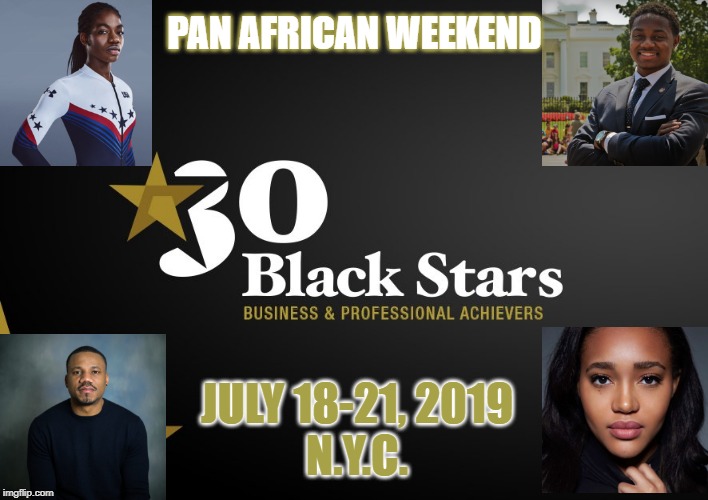 From slavery to meritorious manumission to over-taxed with a Black tax and underpaid all the way to the feeder veins in the Black community that make us known the world over as "liquid money," add to that all of the American holidays in which we spend extra money over and above what is already being leeched out in mortgages, utility bills, and for food, shoes and clothing and it's no less than amazing that we have anything left to spend.
The Essence Festival, with it's lineup of bling and floss with everything from "Nas" to "Nasty C," oozing with sex and sexuality, promises a glittering entourage of so many celebrity names that one would need a dustpan and wide garage broom to sweep them all up.
The Pan-African Weekend in New York City is more business and entrepreneurial-focused.
It boasts a superbly talented extraordinary wealth of speakers and honorees who may not dance, tap, sing, or tell jokes as much, but is chock-full of sophisticated and adept Black Americans who work in the fields of business strategy, finance, energy, celebrities who are rebuilding ravaged territories where mainstream Blacks live, work and play; management, operations, biomedical and chemistry, public policy, infrastructure, civil engineering, enterprises, technology, genetics, statistics, geometry and algorithms.
Though there is no attempt here to compare the two festivals just for competition's sake, it stands to reason that Black Americans can afford to be more business, technology, and entrepreneurship-oriented and less celebrity-headed and party-minded.